AMR-Conference 2023 – an energetic crowd of innovators
All photographs – Copyright – eventfotografen.com/bamconn GmbH
The AMR-Conference, Europe's leading conference on the antibiotic therapy and diagnostic innovation ecosystem, returned to Basel on March 16-17.
The conference is a chance to feel the pulse of the innovators that are at the heart of INCATE. INCATE is proud to support the conference as a sponsor, booth holder as well as host of the pitching event. This year INCATE also co-ordinated the Poster Prize and was also on stage discussing how to coordinate the providers of Push incentives.
Diagnostics as winner at pitching competition
Toby King from iFast diagnostics was able to convince the audience of the promise of the iFast diagnostic Antibiotic Susceptibility Test and take home the €10,000 prize. Over 160 people voted in the audience poll with just over half placing iFAST in their top 3. 11 ventures were shortlisted to pitch representing a variety of modalities as well as countries. They had 4 minutes to pitch plus 1 minute of questions in a bid to convince the audience. Philipp Marchand. from the Award Sponsor Vossius, not only presented the prize but also shared that he himself had a serious case of Sepsis. Yet another reminder of the need for innovation in the field!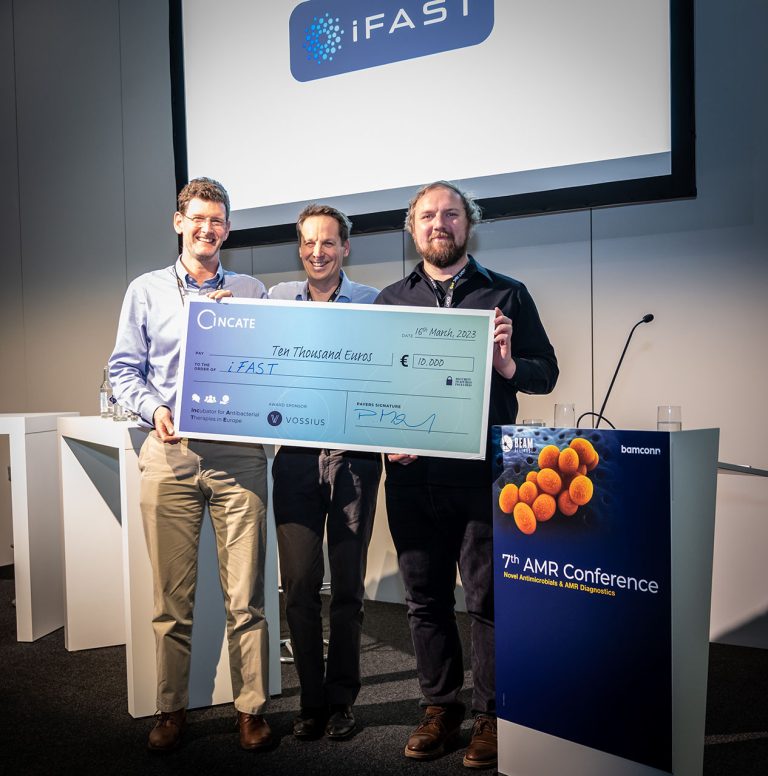 First Poster Prize from Axxam – total of €2000
INCATE was also the organizer of the Poster Prize sponsored by partner research organisation Axxam. The poster prize supports researchers who presented well communicated posters that highlighted innovations that have the potential for impact. The selected posters and their prize were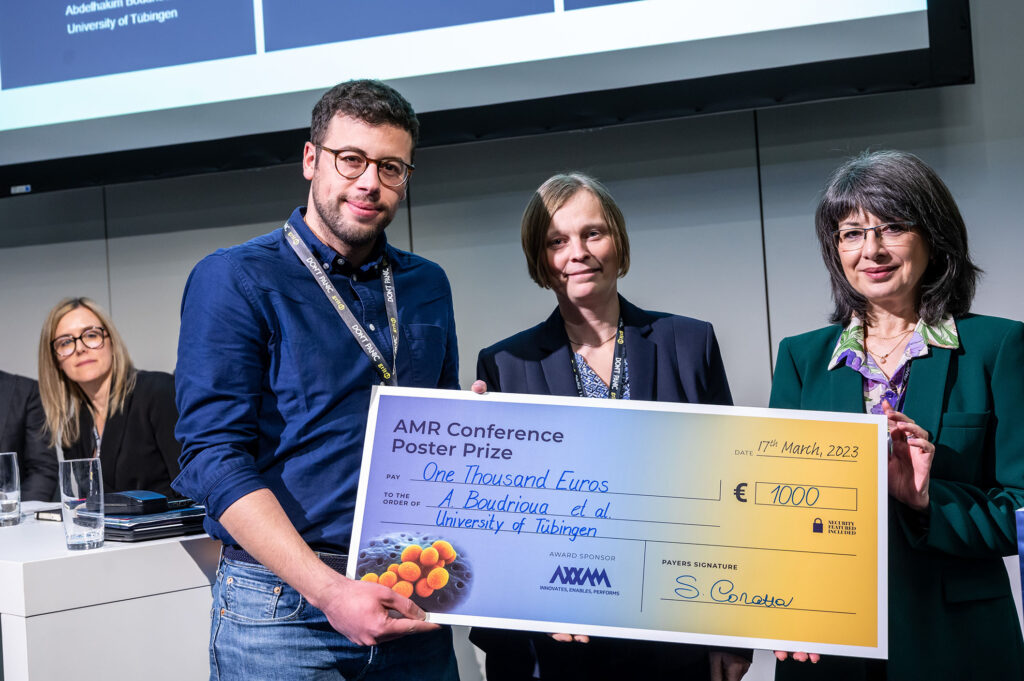 €1,000 – Development of anti-virulence agents targeting HilD, the central regulator of Salmonella pathogenicity, Abdelhakim Boudrioua, University of Tübingen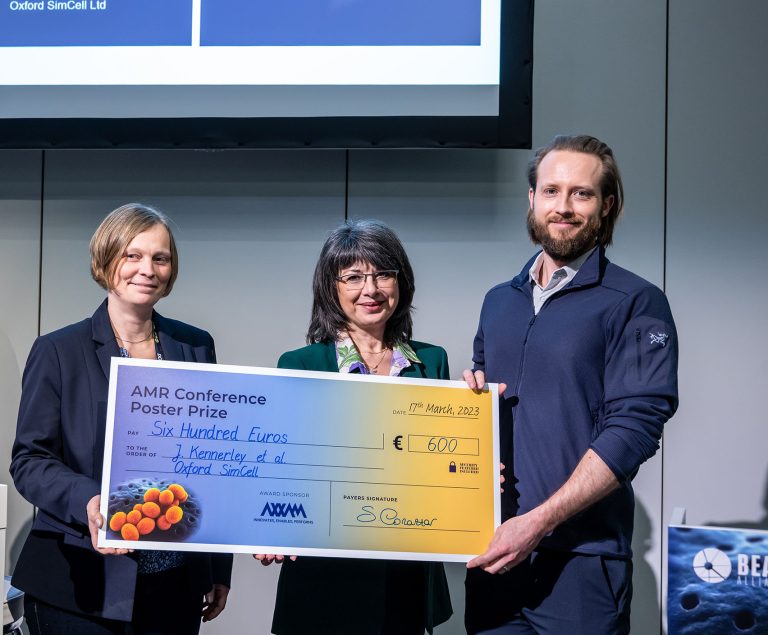 €600 A Vaccine Targeting Urinary Tract Infections using SimCells, Safe, genome-free, non-replicating bacteria cells with high immunogenicity, Jane Hsu, Oxford SimCell Ltd (accepted by Joseph Kennerley)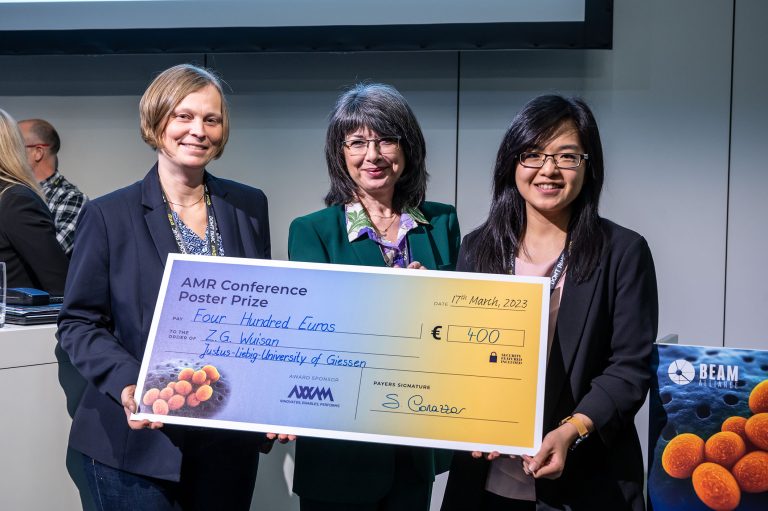 €400 BamA inhibitors to kill Gram-negative pathogens, Zerlina Wuisan, Justus-Liebig-University of Giessen
Alignment of Push incentives
The session titled PUSH landscape: are all the gaps filled? Brought together some of the players working to support early stage development – CARB-X, Medicines Catapult UK, ENABLE2 and more. Photo below. The discussion highlighted the complementary nature of the different initiatives. It also showed the need to build stronger connections and boost the overall quantity of support (cash and in-kind) to strengthen the pipeline.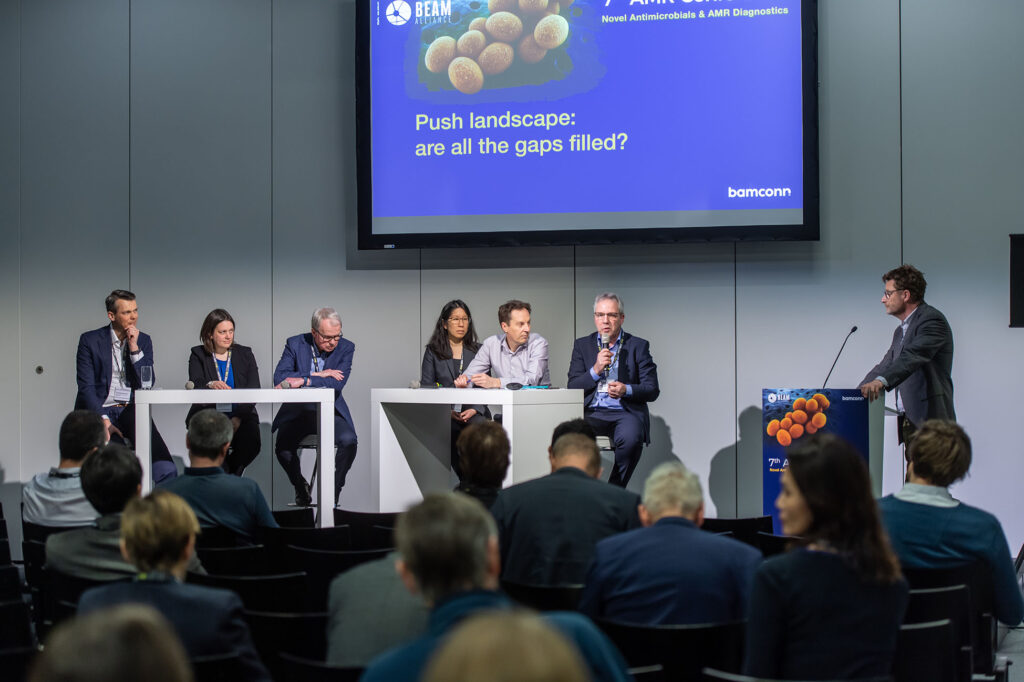 Good conversations
The conference again showed the value in bringing together the ecosystem with exchanges both between INCATE ventures as well as connecting experts to INCATE ventures. As the INCATE team it was great to meet a number of the INCATE ventures face-to-face and hear a little more about their needs and importantly some of the recent successes.
See you next year – March 6-7, 2024 – register here – https://amr-conference.com/keep-me-informed/
All photographs – Copyright – eventfotografen.com/bamconn GmbH