"Creative Funding" webinar recording and presentations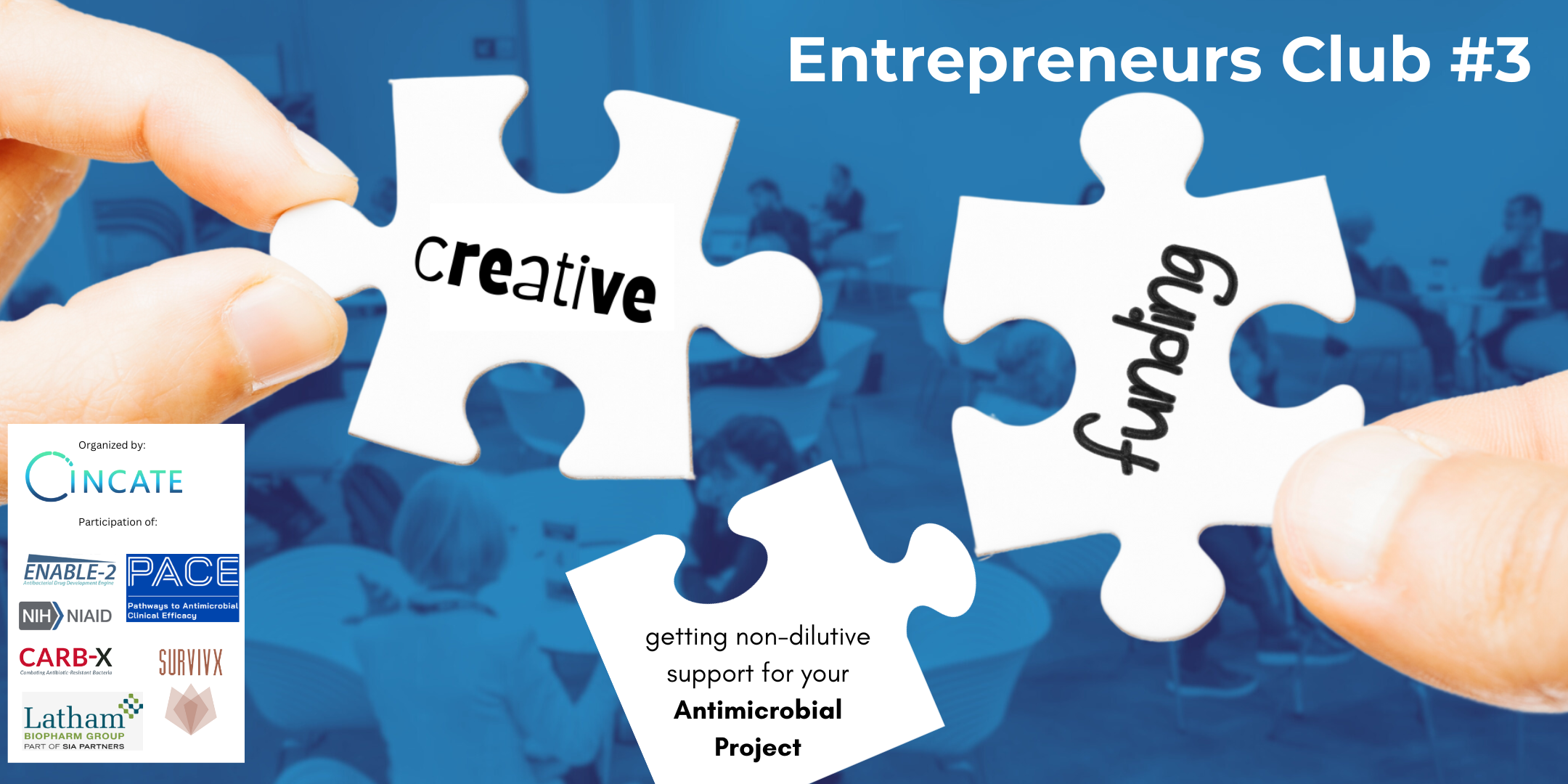 On November 8th 2023 we organized INCATEs 3rd Entrepreneurs Club  about ways to get funding for your AMR project or initiative to move forward.
The webinar was hosted by Remko van Leeuwen , founder and CEO of SurvivX, who was joined by representatives from ENABLE-2, National Institute of Allergy and Infectious Diseases (NIAID), CARB-X, PACE and Latham BioPharm Group, part of Sia Partners, who explained some of the current existing opportunities to support your project in different ways.
If you couldn't attend our Entrepreneurs Club #3 on "Creative Funding – Getting non-dilutive funding for your AMR project" you have now the opportunity to watch the full version here: Entrepreneurs Club #3 on "Creative Funding"
In case you would like to take a more detailed look at the presentations, you can read them above:
We are looking forward to meeting you in our next webinar. Stay tuned for more information – sign up our Newsletter if you haven't yet and make sure you don't fall behind!