PACE, the new £30m Initiative to Address Global Threat by Accelerating the Pace of Antimicrobial Innovation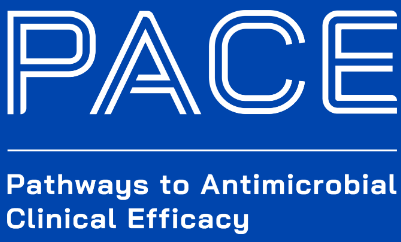 Innovate UK, LifeArc, and Medicines Discovery Catapult (MDC) have joined forces to create PACE (Pathways to Antimicrobial Clinical Efficacy), a £30 million initiative dedicated to advancing early-stage innovation in the fight against antimicrobial resistance (AMR) and ultimately saving lives. On October 19, 2023, PACE officially launched its inaugural funding call, making up to £10 million available to support innovators in the development of novel antimicrobials.
PACE will select, invest in and support projects that address the world's most threatening pathogens. It will deliver innovations for onward development and investment, moving them closer to clinical trials.
This presents a chance for 12 projects to secure funding of up to £1 million. INCATE is confident that this aligns perfectly with the ventures in the INCATE portfolio, therefore we strongly encourage you to submit an application.
Deadline to submit expressions of interest for PACE funding: November 24th 2023
After the EOI there is a full application to be done in Q1 2024.
Learn more about PACE through their Webinar Recording for the 2023 Antibacterial Therapeutics Funding Call 
If you are considering applying to PACE, feel free to reach out to us for any assistance INCATE can provide. You can get in touch with your designated contact from the INCATE management team.
For specific questions where you might benefit from assistance, we recommend contacting any of the INCATE partners:
VOSSIUS – any IP related matter
AXXAM – screening and access to chemical libraries
IHMA – preclinical development services, advisor on development plans
GRANZER – regulatory topics
And don't forget to join our Entrepreneurs Club on Creative Funding – Getting non-dilutive support for your Antimicrobial Project on November 8th 2023, we'll be sharing concrete tips and tricks to move your AMR project forward. Register here